At Aluminco, we are a high-performance team that delivers remarkable results in the global marketplace, offering state-of-the-art, innovative, certified aluminum systems that satisfy and promote everyday life, defining an environment of safety and comfort.
Our people are the Aluminco Family. Our vision is for each employee to innovate and grow in a work environment that emphasizes teamwork and collaboration, communication, personal skills development, and rewarding high performance.
Our goal is to attract, develop and retain people with high ideals, values, ​​and ethics, which are in line with Aluminco's vision for business excellence.
At Aluminco, our aim is every day to be different from the next by offering exciting learning and development opportunities. We promote an environment of unity and connection that everyone can be themselves, we value different perspectives and views, and we make sure to always place the right person in the right place, ensuring equality and transparency in all our processes.
Our priority is for our people to grow, train, evolve and remain competitive. To achieve this, we utilize education, evaluation, and reward systems, provide the support they need to broaden their knowledge and develop their skills, and at the same time offer them the opportunities to shape the career they desire.
In this context, our people could:
Develop new ways of expression and thinking
Manage new challenges
Develop communication and collaboration skills
Promote creative thinking and
Develop management and problem-solving skills
Μy Aluminco
Continuing education and training, Work optimisation tools, Upgrade evaluation and reward system
Μy Benefits
Group Medical and Health Insurance Plan, Infirmary on the production plant premises, Provision of transportation to/from Industrial Area in Oinofita
Μy Life
Corporate activities and events, Childbirth Bonus
Μy Extras
"Aluminco" Blood Bank, Exclusive Pricing Policy for ALUMINCO products
Be a part of tomorrow – Join our #Ateam
At Aluminco, the personal development of its employees is inexorably linked to the Company's development and growth.
The vision and mission of the Company's Human Resources Department is to attract and support the professional development of individuals with ideals, values and moral standards which are fully aligned with the Company's vision of business excellence.
The Company's activities in diverse business sectors of the domestic industry, its dynamic presence in the aluminum sector, and its continued growth, provide our employees with access to a broad range of knowledge, skills, and opportunities for further development.
Dynamic personality, passion for work, the drive to distinguish themselves and the aspiration to make an active contribution to the achievement of our Company's goals. They must also be able to meet the requirements of a constantly changing and demanding work environment with maturity and dependability.
We invest in our people, both young and experienced professionals, offering to them access to know-how, top-quality work conditions and opportunities for development and a professional career in an environment with international visibility.
Learn about the ALUMINCOs' Data Protection Policy here
Export Area Manager
We are looking for an Export Area Manager to further promote our product portfolio in the international markets. The purpose of the role is to promote the business and its products, generating sales activities through an innovative and customer-centric approach, to support business growth and maximize business profitability.
Responsibilities
Maintain and increase export sales of the company's products, reaching the targets and goals set forth
Carry out markets research, identifying trends, and study competitors in their marketing and sales strategies
Attend trade exhibitions, conferences, and meetings with clients overseas, negotiating sales contracts
Liaising with the production line by adhering to the correct instructions to ensure that the products are made available and suit the customer's needs
Align with the quality dept. to follow up on requested certificates for customers
Keep complete and accurate records of customers' history regarding loadings, deliveries, volumes, prices, and payments
Prepare sales reports and correspondence in a timely and effective manner
Analyze customer sales history and purchasing trends
Qualifications and Education Requirements
The ideal candidate should have experience of at least 3 years in B2B sales, preferably in Αluminum Industry
Commercial mindset and strong communication skills
Bachelor's degree or equivalent
Fluency in French and English
Excellent sales and negotiation skills
Team player, critical thinker, flexible and structured
Active, motivated, enthusiastic, and results-driven person
All interested and qualified candidates are welcome to send their CVs to hrcv@aluminco.com using the reference code "EAM" at the subject email
Assistant Export Manager
We are looking for an Assistant Export Manager to assist our Export Area Manager in all aspects of the sales process: Customer communication, Order entry, Production coordination, as well as Transportation and Logistics coordination.
Responsibilities:
Accurate order entry, and follow-through of all orders through the entire fulfillment process.
Arrangement of transportation, coordinating with Aluminco Transportation and Logistics facilities.
Preparation of customer correspondence, and daily interaction with customers, and vendors.
Maintenance of customer records & filling.
Preparation of weekly reports for Export Area Manager
Sales support to include troubleshooting, invoice tracking, and payment/collections follow-up.
Providing other Departments with the requested information as needed.
Qualifications:
Bachelor's degree or equivalent .
Excellent organizational, communication, and computer skills
Solid analytical skills and strong aptitude to work with figures.
Previous experience in the Aluminium field is desired.
Previous knowledge of SAP is a plus.
Fluency in French and English
Excellent interpersonal skills with a service-oriented attitude.
All interested and qualified candidates are welcome to send their CVs to hrcv@aluminco.com using the reference code "AEM" at the subject email
Financial Planning and Analysis Manager
About the job
We are looking for a Financial Planning and Αnalysis Manager to play an integral role in providing business leaders meaningful financial insights to assess and support business performance. This job is ideal for someone who is highly analytical and numerical, brings high energy to every task and is able to work collaboratively with cross-functional teams.
If you enjoy working in a dynamic challenging environment, and are looking for an opportunity to become part of an exciting team and excel in your career, we invite you to apply today!
Responsibilities
Manage BP, RE and Actuals consolidation & validation of data
Manage Business Planning, Forecasting, fiscal reporting and management reporting processes
Prepare and perform variance analysis review & management reporting
Delivers Actuals, RE, BP, LRP cycles and relevant analysis
Delivers monthly management dashboard
Analyze and explain variances of actual vs standard production costs.
Understand product cost components to enable go to market strategies.
Assist operations in finding cost effective solutions.
Qualifications
Bachelor's degree in Accounting, Economics, or Finance or equivalent experience
3-5 years' financial analysis and modeling experience
Advanced knowledge of Excel
Knowledge of ERP software experience, preferably SAP CO/PA
Benefits
Exciting & friendly work environment;
Career & competencies' development;
Continuous training;
Competitive salary package;
Team medical & life insurance;
Joining the Aluminco Team is easy! If you feel that you meet the criteria and have the dynamic to succeed simply apply and send an -up-to-date CV .
SAP Consultant
Role Profile
The job holder will become member of our SAP team in the IT Department
Aluminco is looking for an SAP PP (Production Planning) specialist with experience in logistics processes to join our Business Solutions team. The PP specialist will support the implementation of Group S/4HANA solution and roll outs, working closely with our SAP consulting vendor, business process owners and key users. SAP PP specialist will also drive any extensions in relevant processes and SAP functionality.
Key Accountabilities And Decision Ownership
Manage and deliver the domain roadmap in cooperation with external partners
Review requirements, specifications, business processes and recommendations
Work closely with Project Managers and members of the Development Team to develop detailed specification documents with clear project deliverables and timelines and to ensure timely completion of deliverables
Responsible for all test & development environments required for project delivery
Estimate tasks required to complete various development projects including time and resources
Support and participate in SAP implementations
Create and Modify Conceptual Design documents (Business Blueprints)
Provide first level support to Key User and business owners
Support in the implementation of new Group SAP S/4HANA (Analysis & Design, Data Migration, User Training)
Core Competencies, Knowledge
A minimum of 3 years of experience in one of these SAP modules: PP and MM
Understanding of Production Planning processes and procedures in SAP environment
Experience on maintaining functional and technical program documentation (design, architecture flows etc.)
Working closely with business stakeholders as well as assisting in defining key capabilities /requirements
Promoter of cooperation and commitment within a team to achieve goals and deliverables
Management of own time, priorities, and resources to achieve goals
Technical / Professional Qualifications
Higher education in Computer Science or a related field
All interested and qualified candidates are welcome to send their CVs to hrcv@aluminco.com using the reference code "SAP" at the subject email.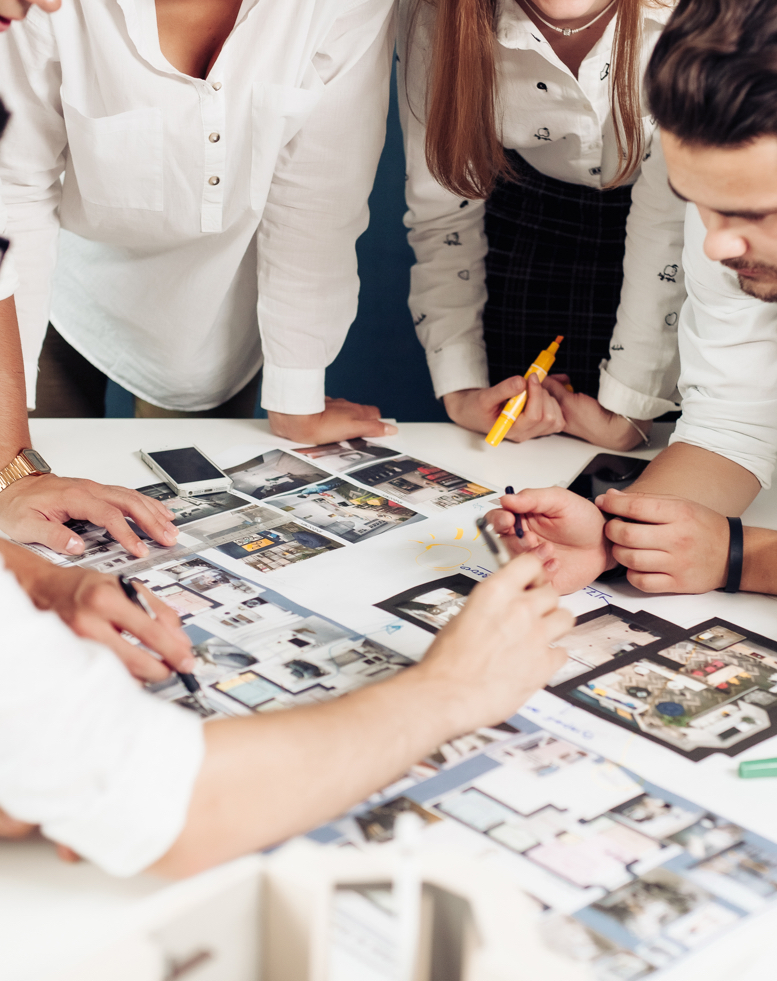 If you wish to join the workforce of the Aluminco, please send us your CV. You can submit it for a specific job, or you can request its registration in the company's database of active CVs.