Investing in our people, sustainable development and prioritizing quality and innovation is recognized and rewarded. We are proud of our awards and recognitions on the one hand because they are the "mirror" of ALUMINCO, and on the other hand, because it is the strongest motivation for even higher goals.
A great and important distinction for ALUMINCO, which was named the leading corporate brand of the Greek market by the independent organization "Superbrands", which evaluates the best product and corporate brands.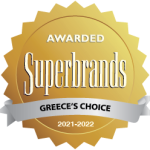 Aluminium in Architecture Awards 2022
5 more awards are added to Aluminco's list of honours in 2022. The company was distinguished at the Alluminium in Architecture Awards, winning 2 gold and 3 silver awards for its projects in Greece and abroad.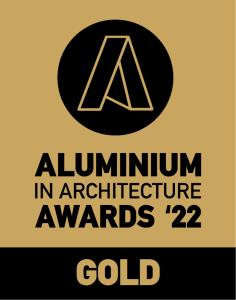 Aluminium in Architecture Awards
Double award for ALUMINCO at the Aluminium in Architecture Awards 2021, which received the best reviews and was distinguished for two very important and very demanding projects. The project "Thessaloniki Airport Macedonia" stood out with a Gold award, a pioneering project for Greece that became a reality while the company won another award for the project "Soho City Montenegro".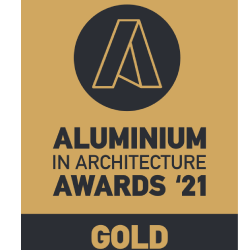 Building Μaterials Αwards
ALUMINCO stood out at the Building Materials Awards 2020, winning a PLATINUM and GOLD award in the "Aluminιum and Aluminιum Profiles" section for its innovative OPEN AIR system.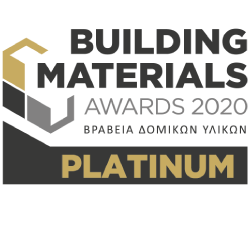 Manufacturing Excellence Awards
ALUMINCO won two important awards at the Manufacturing Excellence Awards 2019, in the field of production and innovation. The event, rewards and highlights best and innovative practices of industrial enterprises in the context of their operation, including quality work in the production and supply chain, environmental initiatives, human resource development and contribution to the development of local and national economy.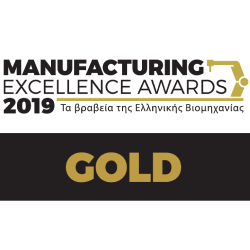 Batimat Innovation Awards
Patented technological superiority of the Open Air system, was awarded in the "Outdoor Fittings" category at the 2017 Innovation Awards of the leading international construction exhibition BATIMAT in Paris, a significant event that promotes and rewards innovative products in the construction and architecture sector. Open Air is also the first Greek aluminium system to receive this recognition, standing out as a technological achievement that causes a global impact with its innovation and further more, emphasizing the culture of excellence and the high standards that guide ALUMINCO for more than 30 years.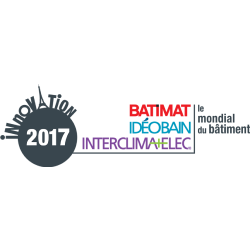 ALUMINCO was awarded for the 2nd consecutive year at the Greek Export Awards 2017 with the silver award in the category "Top Industrial Export Company" and in the category "Top Branded Export Product".