High level service, industrial and logistic capacity at three points of production. We control the entire process from extrusion to distribution providing confidence to our business partners through a secure and efficient supply chain. Aluminium is used as a raw material in the form of shell, profile, and foil. The industrial units in Inofita & Thessaloniki is fully vertically integrated, including all stages of production and processing of architectural and industrial aluminium profiles as well as peripheral systems such as railings, patio doors, patio gates, pergolas, lighting fixtures, etc.
WE ARE CAPABLE OF ANYTHING
We place great emphasis on improving and expanding our production units. Among the industrial facilities are:
4 aluminium extrusion lines, with a production capacity of over 35,000 tonnes of aluminium profiles per year
6 lines of electrostatic painting, vertical-horizontal-wood imitation and anodising, lines with an annual productivity of 20 000 tonnes per year
3 robotic warehouses with a capacity of 6,000 places for profiles and components and 1 robotic extrusion matrix accompanied by standard robotic product handling and handling systems
2 automated packaging lines
1 Open Air production line
4 panel production lines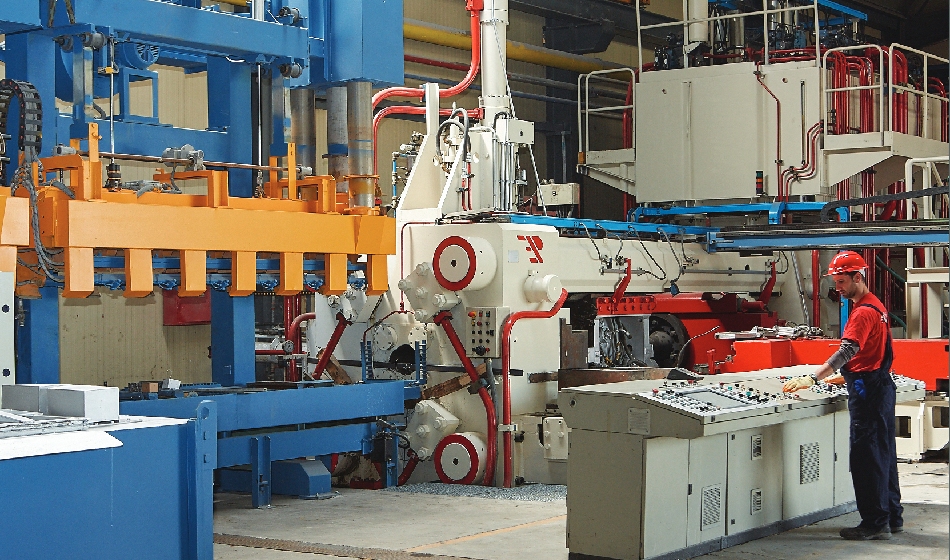 The industrial complex operates multiple CNC lines, bending machines, cutting saws, punching machines as well as auxiliary facilities that serve needs and include a gas facility, an air compressor complex, raw and auxiliary material and product warehouses and a waste treatment unit.