Στην Aluminco, είμαστε μια ομάδα υψηλής απόδοσης που προσφέρει αξιοσημείωτα αποτελέσματα στην παγκόσμια αγορά, προσφέροντας κορυφαία, καινοτομικά, πιστοποιημένα συστήματα αλουμινίου, που ικανοποιούν και προάγουν την καθημερινή ζωή, ορίζοντας ένα περιβάλλον ασφάλειας και άνεσης.
Oι άνθρωποί μας αποτελούν την Oικογένεια της Aluminco. Όραμα μας είναι ο κάθε εργαζόμενος να καινοτομεί και να αναπτύσσεται σε ένα εργασιακό περιβάλλον που δίνει έμφαση στην ομαδικότητα και τη συνεργασία, την επικοινωνία,  την ανάπτυξη προσωπικών δεξιοτήτων και την επιβράβευση των υψηλών επιδόσεων.
Στόχος μας είναι να προσελκύουμε, να αναπτύσσουμε και να κρατάμε κοντά μας ανθρώπους με υψηλά ιδανικά, αξίες και ήθος, τα οποία συνάδουν με το όραμα της Aluminco για επιχειρηματική αριστεία.
Αναπτυσσόμαστε και Μαθαίνουμε ΜΑΖΙ
Στην Aluminco φροντίζουμε η κάθε μέρα να είναι διαφορετική από την επόμενη προσφέροντας συναρπαστικές ευκαιρίες μάθησης και εξέλιξης. Προάγουμε ένα περιβάλλον ενότητας και σύνδεσης που μπορεί ο καθένας να είναι ο εαυτός του, εκτιμούμε τις διαφορετικές οπτικές και απόψεις και φροντίζουμε ώστε πάντοτε να τοποθετούμε τον κατάλληλο άνθρωπο στην κατάλληλη θέση, εξασφαλίζοντας την ισότητα και τη διαφάνεια σε όλες μας τις διαδικασίες.
Προτεραιότητα οι άνθρωποί μας να αναπτύσσονται, να εκπαιδεύονται, να εξελίσσονται και να παραμένουν ανταγωνιστικοί. Για να το πετύχουμε αυτό, αξιοποιούμε τα σύγχρονα συστήματα εκπαίδευσης, αξιολόγησης και επιβράβευσης , παρέχουμε την υποστήριξη που χρειάζονται για να διευρύνουν τις γνώσεις και να αναπτύξουν τις δεξιότητες τους, και παράλληλα τους προσφέρουμε τις ευκαιρίες για να διαμορφώσουν την καριέρα που επιθυμούν.
Σε αυτό το πλαίσιο, οι άνθρωποί μας έχουν την ευκαιρία να:
Αναπτύξουν νέους τρόπους έκφρασης και σκέψης
Διαχειριστούν νέες προκλήσεις
Καλλιεργήσουν δεξιότητες επικοινωνίας και συνεργασίας
Προωθήσουν δημιουργικό τρόπο σκέψης
Αναπτύξουν ικανότητες διαχείρισης και επίλυσης προβλημάτων
Μy Aluminco
Συνεχής εκπαίδευση & κατάρτιση, Εργαλεία βελτιστοποίησης εργασίας, Εξελιγμένα  συστήματα αξιολόγησης & επιβράβευσης
Μy Benefits
Iδιωτική ασφάλιση ζωής και υγείας για όλους τους εργαζόμενους, Ιατρείο στο χώρο εργασίας, Μετακίνηση από και προς τον χώρο εργασίας με εταιρικά λεωφορεία
Μy Life
Οργάνωση εταιρικών δραστηριοτήτων και εκδηλώσεων, Δώρο γέννησης τέκνου
Μy Extras
"Τράπεζα Αίματος Aluminco", Προνομιακή τιμολογιακή πολιτική σε όλα τα προϊόντα
Be a part of tomorrow – Join our #Ateam
Αναζητούμε συνεργάτες με αξίες, ήθος και φιλοδοξίες. Συνεργάτες δυναμικούς, που έχουν πάθος για εργασία, κίνητρο να διακριθούν και στόχο να συνεισφέρουν ενεργά στην επίτευξη των στόχων της Aluminco. Συνεργάτες που μπορούν να ανταποκριθούν με ωριμότητα και συνέπεια στις απαιτήσεις ενός διαρκώς εναλλασσόμενου και απαιτητικού περιβάλλοντος εργασίας.
Εάν επιθυμείτε να ενταχθείτε στο Aνθρώπινο Δυναμικό της ΑLUMINCO, μπορείτε  να αποστείλετε το βιογραφικό σας σημείωμα στο hrcv@aluminco.com. Όλα τα βιογραφικά σημειώματα αξιολογούνται σε σχέση με τις ανάγκες της Εταιρίας μας και εξετάζονται από τη Διεύθυνση Ανθρώπινου Δυναμικού για να αξιοποιηθούν σε υφιστάμενες ή μελλοντικές συνεργασίες.
Ενημερωθείτε για την Πολιτική Προστασίας Δεδομένων ALUMINCO εδώ
ΑΝΟΙΧΤΕΣ ΘΕΣΕΙΣ ΕΡΓΑΣΙΑΣ
Export Area Manager
We are looking for an Export Area Manager to further promote our product portfolio in the international markets. The purpose of the role is to promote the business and its products, generating sales activities through an innovative and customer-centric approach, to support business growth and maximize business profitability.
Responsibilities
Maintain and increase export sales of the company's products, reaching the targets and goals set forth
Carry out markets research, identifying trends, and study competitors in their marketing and sales strategies
Attend trade exhibitions, conferences, and meetings with clients overseas, negotiating sales contracts
Liaising with the production line by adhering to the correct instructions to ensure that the products are made available and suit the customer's needs
Align with the quality dept. to follow up on requested certificates for customers
Keep complete and accurate records of customers' history regarding loadings, deliveries, volumes, prices, and payments
Prepare sales reports and correspondence in a timely and effective manner
Analyze customer sales history and purchasing trends
Qualifications and Education Requirements
The ideal candidate should have experience of at least 3 years in B2B sales, preferably in Αluminum Industry
Commercial mindset and strong communication skills
Bachelor's degree or equivalent
Fluency in French and English
Excellent sales and negotiation skills
Team player, critical thinker, flexible and structured
Active, motivated, enthusiastic, and results-driven person
All interested and qualified candidates are welcome to send their CVs to hrcv@aluminco.com using the reference code "EAM" at the subject email
Assistant Export Manager
We are looking for an Assistant Export Manager to assist our Export Area Manager in all aspects of the sales process: Customer communication, Order entry, Production coordination, as well as Transportation and Logistics coordination.
Responsibilities:
Accurate order entry, and follow-through of all orders through the entire fulfillment process.
Arrangement of transportation, coordinating with Aluminco Transportation and Logistics facilities.
Preparation of customer correspondence, and daily interaction with customers, and vendors.
Maintenance of customer records & filling.
Preparation of weekly reports for Export Area Manager
Sales support to include troubleshooting, invoice tracking, and payment/collections follow-up.
Providing other Departments with the requested information as needed.
Qualifications:
Bachelor's degree or equivalent .
Excellent organizational, communication, and computer skills
Solid analytical skills and strong aptitude to work with figures.
Previous experience in the Aluminium field is desired.
Previous knowledge of SAP is a plus.
Fluency in French and English
Excellent interpersonal skills with a service-oriented attitude.
All interested and qualified candidates are welcome to send their CVs to hrcv@aluminco.com using the reference code "AEM" at the subject email
Financial Planning and Analysis Manager
About the job
We are looking for a Financial Planning and Αnalysis Manager to play an integral role in providing business leaders meaningful financial insights to assess and support business performance. This job is ideal for someone who is highly analytical and numerical, brings high energy to every task and is able to work collaboratively with cross-functional teams.
If you enjoy working in a dynamic challenging environment, and are looking for an opportunity to become part of an exciting team and excel in your career, we invite you to apply today!
Responsibilities
Manage BP, RE and Actuals consolidation & validation of data
Manage Business Planning, Forecasting, fiscal reporting and management reporting processes
Prepare and perform variance analysis review & management reporting
Delivers Actuals, RE, BP, LRP cycles and relevant analysis
Delivers monthly management dashboard
Analyze and explain variances of actual vs standard production costs.
Understand product cost components to enable go to market strategies.
Assist operations in finding cost effective solutions.
Qualifications
Bachelor's degree in Accounting, Economics, or Finance or equivalent experience
3-5 years' financial analysis and modeling experience
Advanced knowledge of Excel
Knowledge of ERP software experience, preferably SAP CO/PA
Benefits
Exciting & friendly work environment;
Career & competencies' development;
Continuous training;
Competitive salary package;
Team medical & life insurance;
Joining the Aluminco Team is easy! If you feel that you meet the criteria and have the dynamic to succeed simply apply and send an -up-to-date CV .
SAP Consultant
Role Profile
The job holder will become member of our SAP team in the IT Department
Aluminco is looking for an SAP PP (Production Planning) specialist with experience in logistics processes to join our Business Solutions team. The PP specialist will support the implementation of Group S/4HANA solution and roll outs, working closely with our SAP consulting vendor, business process owners and key users. SAP PP specialist will also drive any extensions in relevant processes and SAP functionality.
Key Accountabilities And Decision Ownership
Manage and deliver the domain roadmap in cooperation with external partners
Review requirements, specifications, business processes and recommendations
Work closely with Project Managers and members of the Development Team to develop detailed specification documents with clear project deliverables and timelines and to ensure timely completion of deliverables
Responsible for all test & development environments required for project delivery
Estimate tasks required to complete various development projects including time and resources
Support and participate in SAP implementations
Create and Modify Conceptual Design documents (Business Blueprints)
Provide first level support to Key User and business owners
Support in the implementation of new Group SAP S/4HANA (Analysis & Design, Data Migration, User Training)
Core Competencies, Knowledge
A minimum of 3 years of experience in one of these SAP modules: PP and MM
Understanding of Production Planning processes and procedures in SAP environment
Experience on maintaining functional and technical program documentation (design, architecture flows etc.)
Working closely with business stakeholders as well as assisting in defining key capabilities /requirements
Promoter of cooperation and commitment within a team to achieve goals and deliverables
Management of own time, priorities, and resources to achieve goals
Technical / Professional Qualifications
Higher education in Computer Science or a related field
All interested and qualified candidates are welcome to send their CVs to hrcv@aluminco.com using the reference code "SAP" at the subject email.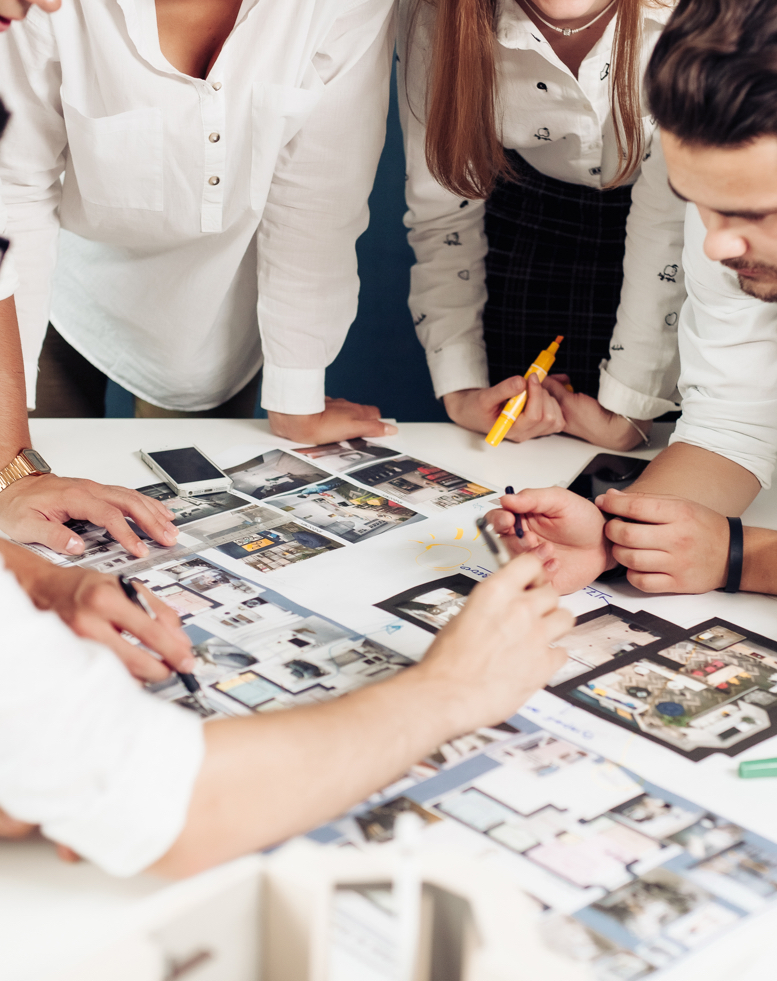 ΣΥΜΠΛΗΡΩΣΤΕ ΤΗΝ
ΦΟΡΜΑ ΕΚΔΗΛΩΣΗΣ ΕΝΔΙΑΦΕΡΟΝΤΟΣ