Global trends, such as, increasing urbanization, the merging of professional and private life and growing environmental awareness are defining the future of the construction industry and, furthermore, of the aluminium market products.
ALUMINCO's goal is sustainable architecture that considers socio-cultural aspects to the same extent as economic and ecological qualities, with the aim of bringing people, space and environment in harmony.
Our history counts 39 years of continuous evolution. In our state-of-the-art, 60,000 sq.m. facility, we design and produce innovative aluminium architectural systems for new constructions and renovations, in order to meet specific needs for different climate zones. With an export network serving the most important markets in Europe, Africa, Asia and the Americas, Aluminco distributes aluminium products to more than 60 countries worldwide!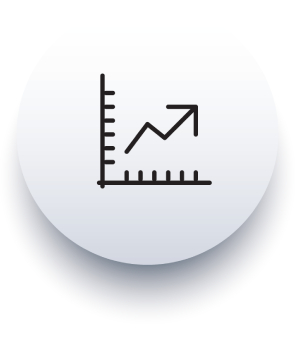 Our design team is restless. Every day, we are expanding our range of systems, offering both classic and avant-garde solutions that respond to the demands of modern age. Adaptation of the new trends and challenges of society is in full harmony with the development of Aluminco's products. Sliding systems, opening systems, systems with almost transparent cross-sections… Whatever you can imagine, we have the solutions that meet your requirements in terms of quality, aesthetics, and functionality.
Aluminco quality is a non-negotiable value for the people of the company. By continuous updating and upgrading our production capacity, investing in high tech equipment, new technologies and machinery. With certifications from recognized institutes and international organizations. With products that act as a magnet for most users. With projects that capture even the most discerning eyes.
We invest considerable time and resources listening, observing, studying, testing, and then creating systems that incorporate top performance, excellent design and high energy efficiency.
The company's latest generation aluminium systems successfully answer a multitude of questions and challenges, focusing on achieving the maximum potential energy savings and thus contributing significantly to the reduction of energy consumption. High energy efficiency in combination with cutting-edge design offer premium frames that exceed energy targets and maximise performance.
Together with our partners you will find the solution that suits you best.
At ALUMINCO, sustainability plays a key role and supports all new product developments. We envision that the buildings designed today, and the use of aluminium systems will determine how future generations live and work, which means it is vital to meet tomorrow's standards today.
We are proud that many of our aluminium systems have been designed according to modern specifications for thermal comfort, natural lighting, reduced energy consumption and its benefits, as well as improved ergonomics, high levels of sound insulation and safety to meet the increasing requirements of international LEED and WELL certifications for building design.