Architects and designers are at the center of ALUMINCO's corporate action. We want to support you in every step, to be by your side, providing cutting-edge tools and integrated services so that you can quickly and easily become more efficient and competitive, without wasting time or market opportunities.
Services have been strengthened and specialized more than ever in recent years. The evolution of these services and their transformation into integrated solutions is exactly what TOK stands for. TOK (Transfer of Knowledge) lists all the products, their specifications, and applications in a beautiful design. It is a literal transfer of information that summarizes the company's long history.
Also, in the upcoming months a new Business Unit will be announced, which emphasizes on the Architect community and is called Aluminco for Architects. It is a specially designed electronic and physical hub with services specifically designed for the professional designers and architects. This is how ALUMINCO is walking towards the future, helping the right professionals to design it.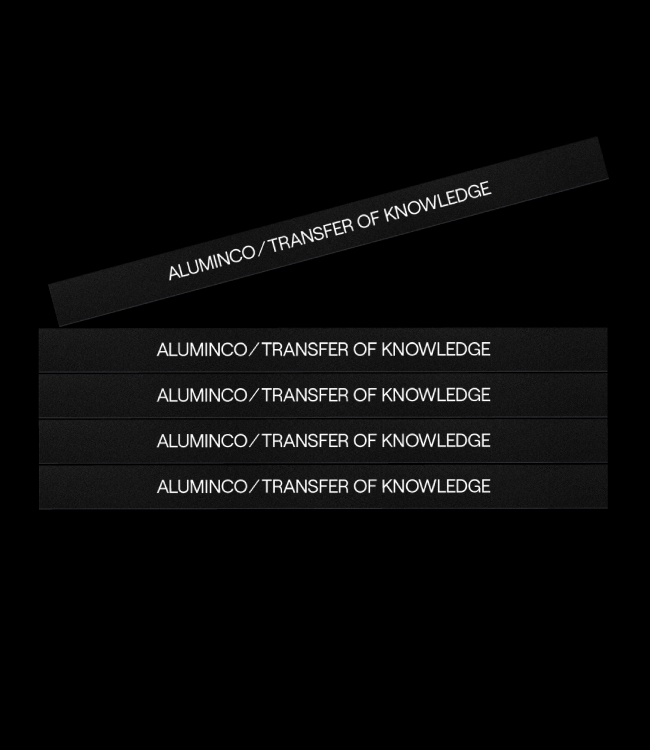 BIM LIBRARY | ALUMINCO REVIT FAMILIES
The landscape in construction industry is changing as new technologies improve design processes, increasing accuracy and speed of production.
Over time, the methods of visualizing an architectural project have had to evolve and adapt to the new needs of the construction industry. In this way, there was a complete transition from manual to digital design, first with the emergence of Computer aided Design (CAD) technology and then with the use of Building Simulation Technology (BIM) for the design, construction, and management of a facility throughout its life cycle.
Building Information Modelling is a new dynamic methodology that allows the analysis and simulation of a structure, in real time and before its actual completion, contributing to a better understanding of a project and effectively linking all stakeholders involved in the design, construction and operation of buildings.
ALUMINCO supports BIM users and is able to provide, in the easiest way, our own BIM data, for your BIM projects. We've gathered many of the unique aluminum architectural systems for Revit that serve as a starting point for your project. From there, your imagination is the only limit.
You can also find the ALUMINCO BIM library and technical documents on BIMobject®, the world's leading BIM content platform.
The company's engineering team is ready to help you redefine the architectural possibilities in your next project.
Benefit from the use of BIM (Building Information Modelling) data and start downloading BIM files for ALUMINCO aluminium systems today!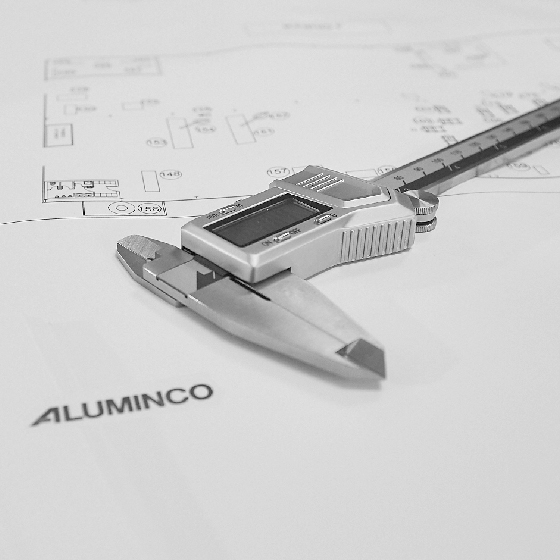 SL2700 Lift & Slide Thermal Insulating System – 2 typologies
Double Sliding
Double Sliding Minimal Frame
W450 Tilt & Turn Thermal Insulating System – 3 typologies
One sash tilt and turn
Double tilt and turn window
Hidden sash – double tilt and turn window
W4750 Tilt & Turn Thermal Insulating System – 4 typologies
Double tilt and turn window with skylight
Double tilt and turn with fixed
Double tilt and turn window
One sash tilt and turn window
SL2450 Sliding Thermal Insulating System – 6 typologies
4-Sash Fixed and Sliding
4-Sash Sliding
Double Sliding
Fixed and Slide
3-Sash Fixed and Slide
Double Sliding Narrow Hook
FD4600 Folding Thermal Insulating Door System – 3 typologies
3-Panel folding on one side
Corner Solution
3-Panel folding with vent-to-vent width of 124mm
Crystalline Railing System – 3 types
Crystalline L-Line _ Top Mounted Glass 8-DG41-8mm
Crystalline L-Line _ Side Mounted Glass 8-DG41-8mm
Crystalline L-Line _ Side Mounted Glass 10-DG41-10mm
UW THERMAL TRANSMITTANCE CALCULATION PROGRAM
The Application for Calculating the Thermal Transmittance Coefficient of Frames(Uw), extracts the Uw from ALUMINCO systems according to the Technical Instructions of the K.EN.A.K. (Energy Performance of Buildings Regulation).
The key components of the renewal, include excellent look & feel, professional approach and upgrading of experience in the way of calculating the thermal transmittance coefficients of the company's architectural systems. These key elements compose the most complete and friendly application of thermal transmittance calculations on the market.
Simply and quickly select different setting parameters such as product category, typology, construction characteristics and determine the Uw value of your individual configuration.
The upgraded ALUMINCO UwCalculator app has everything you need and even more!
Friendly and easy environment.
Optimal user experience on all mobile devices.
It is designed to perform a group of coordinated functions, projects, or activities offering benefit for the user.
Certified Uf measurements provide the user with reliable calculations.
Calculates the corrected thermal transmittance Uw of frames if a cover is installed together with shutters.
Result export, quick saving to pdf and printing for any legal use.
Easy to use and compatible with all versions of Windows.
Zero administration costs.
Application is available HERE
For any special requirements or any questions regarding the use of the app, we are always at your service.
.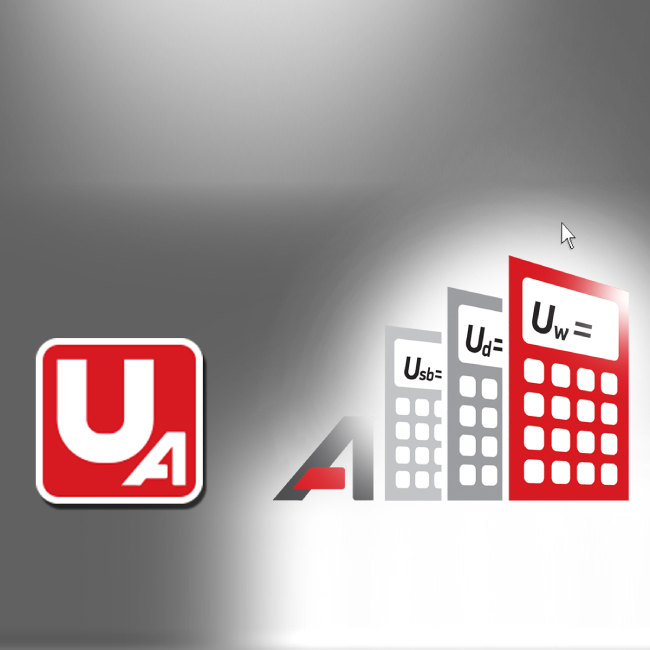 DESIGN & TECHNICAL SUPPORT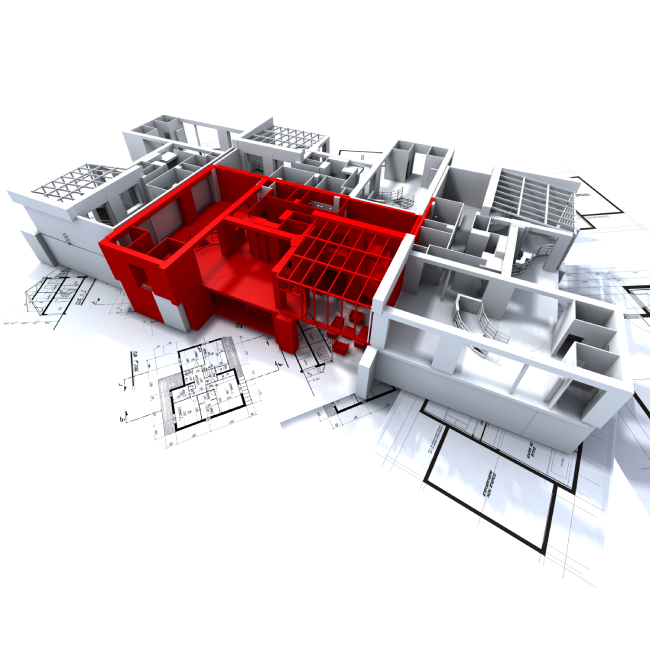 The increasing demands on both the completion time and quality of a project, combined with modern architectural challenges that require more complex constructions, have introduced the use of BIM, the export of Shop-Drawings and "As Built" models.
Our team of engineers know what it takes to combine design aesthetics with functional performance to deliver a project that will stand the test of time. Our systems are continually upgraded considering the needs and suggestions of our clients.
In cooperation with the designers of the projects, we propose the appropriate systems with the corresponding typologies for the design of the facades.
Subsequently, plans for the implementation of the systems with the structural elements of the buildings are specified and drawn up. All the necessary technical descriptions, material estimates and the budget for the project are available to the competent authorities.
Then, specialized partners of ALUMINCO, highly trained, manufacture and install the systems throughout the country, offering high level services, supported by certification and quality.
Continuous information and support, close monitoring, in-depth solutions and studies, and an integrated wide range of products are some of the competitive advantages of the company.
ALUMINCO goes even further. It evolves and develops its knowledge base through continuous information, by organizing presentations, workshops, competitions, and participation in Greek and international exhibitions.
Assign us your project and give us the opportunity to share our knowledge and experience in order to ensure the added value of your creation.
CONSULTANCY ON MAJOR TECHNICAL PROJECTS
ALUMINCO's project team can support its partners in the undertaking and management process of large technical projects, due to its unique, long-standing, and international experience. In projects that are in the design phase, ALUMINCO engineers work closely with the design and consulting teams of the projects, aiming at the correct selection of systems from our wide range of products.
When it comes to a large technical project that requires expertise and extensive engineering, ALUMINCO's experienced team of engineers can provide indicative solutions as well as standard application studies, offering the necessary technical support to architects and fabricators. In cooperation with the research and development department, special design solutions are provided when the project needs require it.
Indicative of the trust that the company enjoys is the assignment and completion of large and complex projects such as the new Terminal of Thessaloniki Airport "Macedonia", a project of paramount importance and symbolism, which is not just part of a construction project but marks the dawn of a new era of development for Greece. The new special façade system SKG120, designed ad hoc by the company, was the only façade system that successfully unlocked the architectural ambitions of Bobotis Architects and meets the modern functional standards of airport design and the demanding technical specifications set from the beginning by Fraport Greece and Intrakat.
The regional airports of Rhodes, Aktio, Zakynthos, Kefalonia, Kefalonia, Skiathos, Kavala, Samos and Kos have also chosen ALUMINCO aluminium systems. Of course, the company's portfolio of "prominent" constructions is adorned by other major projects, such as the award-winning Ghelamco Arena football stadium in Belgium with the innovative Crystalline glazing support system and the impressive construction of the facade of Mall Plovdiv, a landmark project in Bulgaria. But it is not only the construction of large and impressive buildings in which ALUMINCO has participated. There are also many other building complexes, whose aluminium constructions (frames and doors and windows) bear its stamp.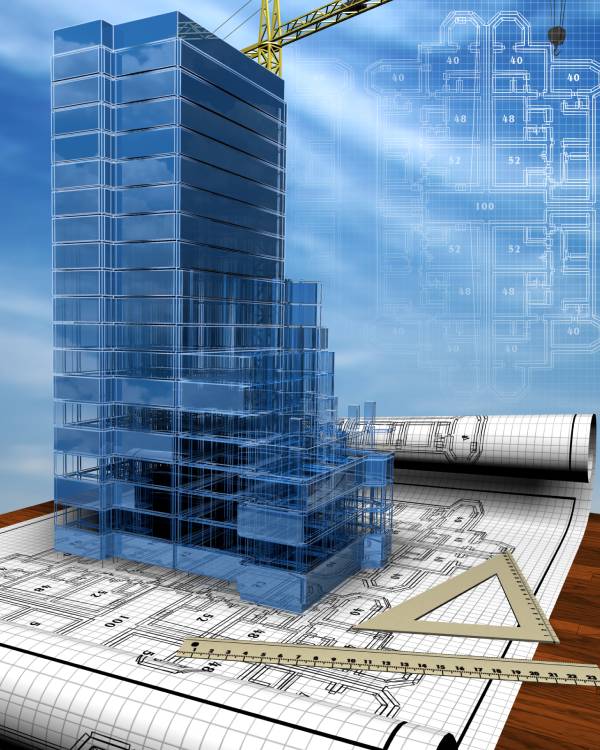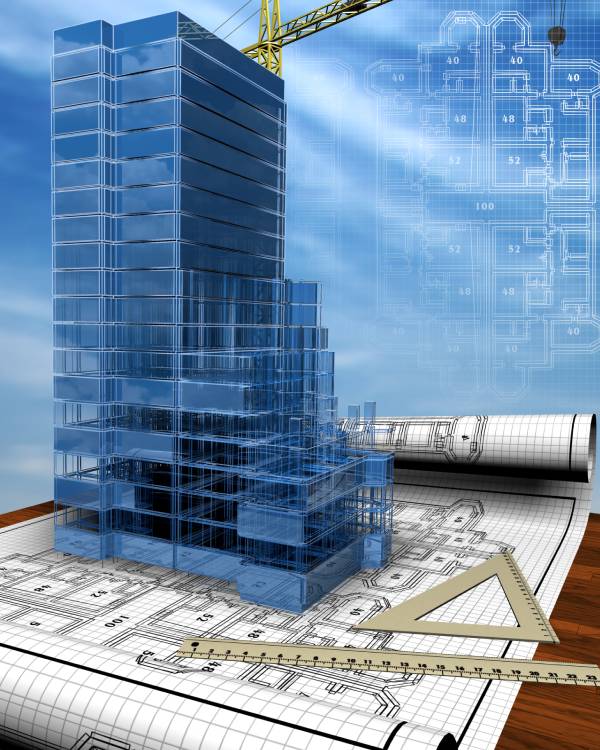 ALUMINCO COLOURS
UNLIMITED SHADES AND SURFACES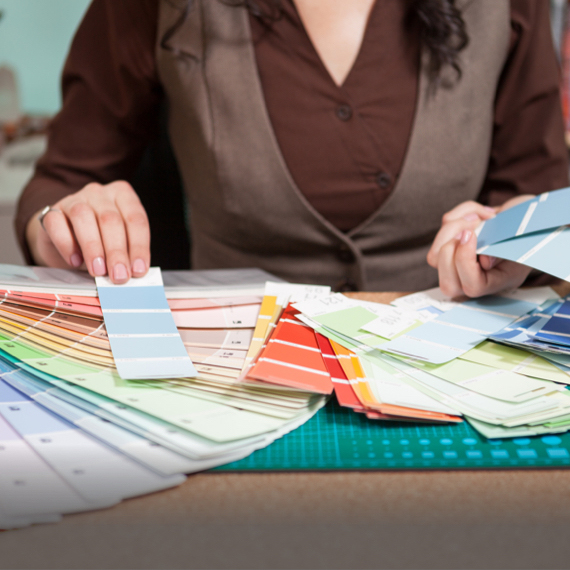 Aluminium offers a wide variety of colors and textures, which contribute to the aesthetic upgrade of the structure. The prospective customer can choose from a rich palette of modern, traditional and special colours in combination with a wide range of different surfaces (smooth, matt, sandblasted surfaces, imitation wood, etc.).
Moreover, technological developments in the electrostatic painting industry add to the existing options, new solutions that lead to increased resistance and performance at all levels (aging, corrosion, impact, etching, abrasion, etc.), improving not only the aesthetics but also the lifetime of architectural structures.
STRUCTURAL BY ALUMINCO, SUPER RESISTANT COLOURS
The color in aluminium architectural systems is one of the most important factors in the aesthetics of the structure, and in the long run it is the one that determines the appearance of the structure.
The international trend is the use of Super Resistant Paints in modern architectural constructions. Super-resistant paints have at least three times more durability than simple durability paints. They protect, upgrade aesthetically and add durability and value to the construction. Their performance is continuously monitored by measuring the gloss and shade of the painted architectural elements and it is consistently confirmed that after >25 years they maintain their properties at excellent levels.
Super-resistant paints, STRUCTURAL BY ALUMINCO, have been established and are found in most quality constructions around us, not only in large projects, but also in residences, commercial buildings, hotel complexes, etc.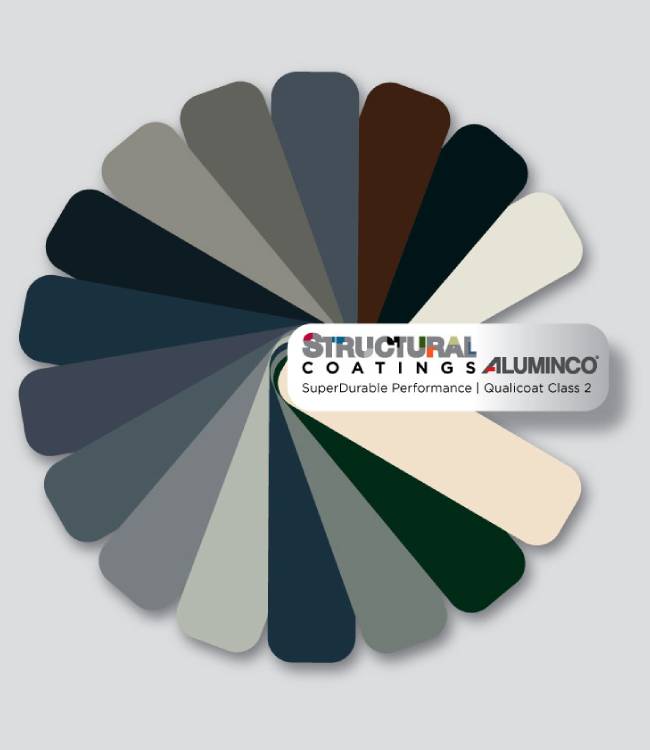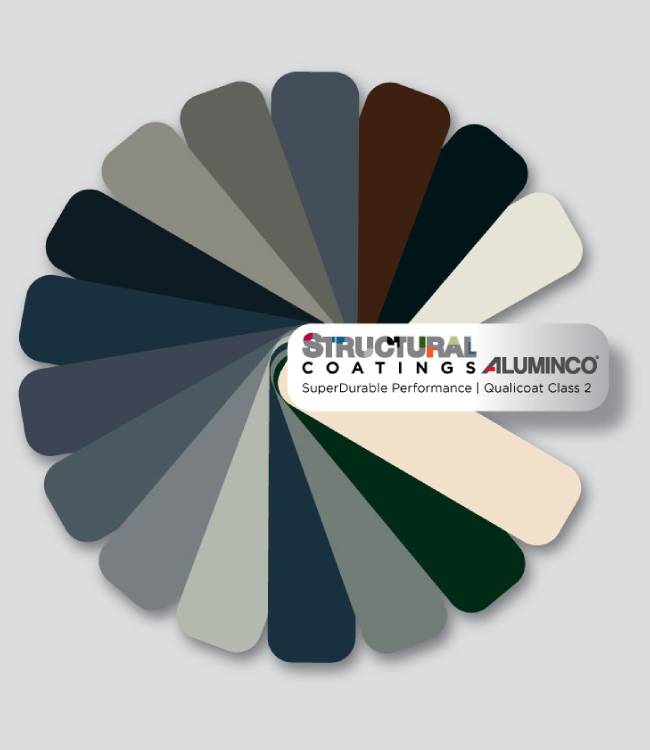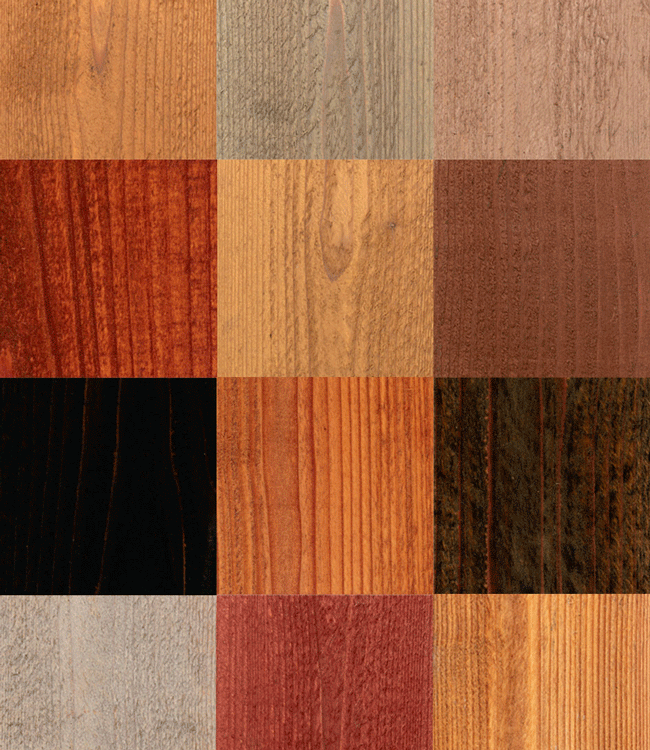 The "ALUMINCO Wood Coatings" collection consists of a range of 15 wood imitation shades of high quality and aesthetics, light or darker to suit all architectural styles!
The surface treatment is done with the σουμπλιχρωμία method, which offers significant advantages such as realistic aesthetics to maintain or enhance a traditional style, stability of colour and ease of maintenance.
You can choose from 15 different types of wood and create products with unique character!
Find more informations here