The contribution of an INSCREEN screen to the protection of our home environment is not limited to protecting us from pesky insects. It contributes to the protection of the environment, shields our health, and saves us energy and money, proving its multidimensional usefulness.
INNOVATIVE DESIGN – NUMEROUS INNOVATIONS
The INSCREEN screen systems are produced by state-of-the-art production lines and with the highest technical specifications and production processes strictly defined by ALUMINCO, which in combination with the specialized know-how and experience of its people ensures excellent results. The innovative design and the numerous innovations they incorporate, as well as ALUMINCO's strong international sales network, allow INSCREEN screens to stand on a par with their European equivalents.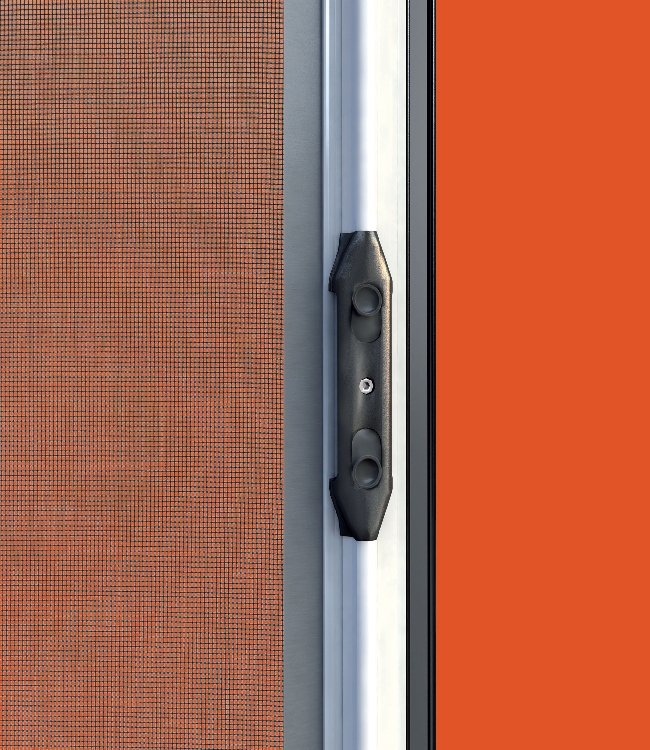 A full range of screen products for doors and windows are available, offering you applications and solutions able to meet any type of opening, such as
pleated insect screen with caterpillar
pleated insect screen with cords
insect screen horizontal and vertical
sliding insect screen for wide opens
Fixed insect screen suitable for windy spaces
Electric insect screens for absolute comfort, designed to meet the most demanding construction and to the strictest European standards.
INSCREEN screen systems are offered in a complete range of meshes incorporating high properties, suitable for individual applications and depending on the functional needs and technical requirements.
From the special Plisse type systems to the simple spring screen, the recommended meshes stand out for their quality and durability in use, ease of cleaning (water & soap) while allowing natural ventilation of the interior and protect against annoying insects.
polyester pleated mesh
Fiberglass Stiff mesh
Fiberglass Soft mesh
Aluminium mesh
Polyester Pet mesh
INSECT PROTECTION – NATURAL VENTILATION – ENERGY SAVING
A quality screen has to offer ease of installation and compatibility with framing systems to provide protection, natural ventilation, and energy-saving solutions in a variety of applications such as homes, hotels, industrial facilities, etc.
The INSCREEN screen systems, among others:
Protection against annoying insects
Allow the natural ventilation of the space
They help to recycle air and remove heat from inside the building to the outside environment.
Increase the sense of well-being due to the greater penetration of natural light
They add functionality, but also aesthetics to your space
They offer seamless access and ease of use
They are an effective way to prevent viruses and bacteria by using the antibacterial and antiviral mesh.
According to measurements and energy recordings and simulations in residential buildings in Greece, large amounts of electricity are saved, and the cooling load is significantly reduced due to ventilation. These results highlight thermal comfort conditions within the rooms of the houses and the possible substitution of air conditioning systems.
Learn every information about INSCREEN screens and how to make the best possible choice through the specially designed site, inscreen.gr!